Boutique Baby Girl Ladybug & Flower 13PCS CRIB BEDDING SET
Description
Send to friend
Reviews
Accessories
Brand New Beautiful Ladybug & Flower
13 pcs Crib Bedding Set

By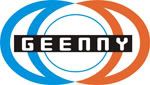 Designs


This item is for a 13 pcs beautiful GEENNY brand new Crib set with all the bundle you will need. This set will fit all standard cribs and toddler beds. The whole set comes with 10-pcs set plus 3 Bonus Wall Art Decor Hangings, which comes out as this total 13-pcs bundle. The set is made by Geenny Designs, well known as Nursery series products Designs. All bundled pieces are in brand new zippered, handled carrying bag. These are the real beautiful new styles with retail price over $259.99. The following is the standard feature table list:
The Set includes following 13 pieces:

Crib Quilt (36 x 45")



Crib Bumper (10 x 158")



Fitted Crib Sheet (28 x 52")



2 Window Valances (16 x 58")



Crib Skirt ( 28 x 52")



Diaper Stacker



Toy Bag (14 x 20")



2 Decorative Accent Pillows (10 x 10")



3 Wall Art Decor Hangings
Attention: This listing does not include Mobile and Lamp Shade accessories. They are only for Display Purpose, please go to our Ebay Store to find matching Mobile and Lamp Shade
Features List Table
| | |
| --- | --- |
| Brand | GEENNY DESIGNS |
| Suggested Retail Value | $259.99 |
| Size | Will Fit any Standard Crib or Toddler Bed |
| Washing Method | Machine Washable |
| Color | See Pictures |
| Condition | New In The Bag |
| Guarantee | 14 Day Satisfaction Guarantee |
| Set Contents | 13 pcs as described above |
Author: m. slack
Date added: 08/09/2010, 12:46
I love my set for my bby girl! It is so well made and looks like it is hand stitched!
Author: C. Dixon
Date added: 01/07/2010, 13:29
The photos do not do justice to this set...the colors are so rich and vibrant!!! The embelishments are amazing and make the set feel very playful and fun. Quality consrtuction, great fabrics, and so nice to find something a little different from everything else out there right now. WOW is all I can say!!!!
Add new post